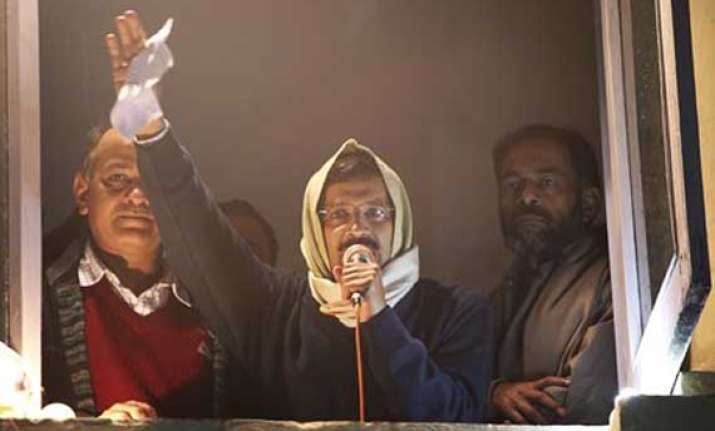 Since theatrics have been an integral feature of Arvind Kejriwal's politics, his resignation as Delhi's chief minister can be seen as part of a choreographed performance.
Having shaken off the burden of office - a responsibility for which he appeared to be temperamentally unfit - Kejriwal can now be expected to assume the role which comes naturally to him, that of a street-level agitator.
It goes without saying that as a rabble-rouser, he will be far more successful than what he was as a chief minister. Moreover, he will be able to flaunt his inability to continue as the head of a government by presenting himself as the victim of an unscrupulous set of opponents.
The Aam Admi Party (AAP) leader is aware that to large sections, especially among the subaltern classes, he is something of a messiah, who is bent on cleansing the Augean stables of politics. As he told the Delhi assembly in his farewell speech, he is willing to lay down his life while fighting corruption.
Following his resignation, he will be able to claim that he was prevented by the Congress, the Bharatiya Janata Party (BJP) and the industrialist Mukesh Ambani to achieve his avowed objective. Since his claim will find considerable resonance - if he is able to keep some of his more enthusiastic camp-followers like former law minister Somnath Bharti in check - then it will not be a wild guess to say that the AAP may be able to secure a majority of its own in the next assembly elections in Delhi.