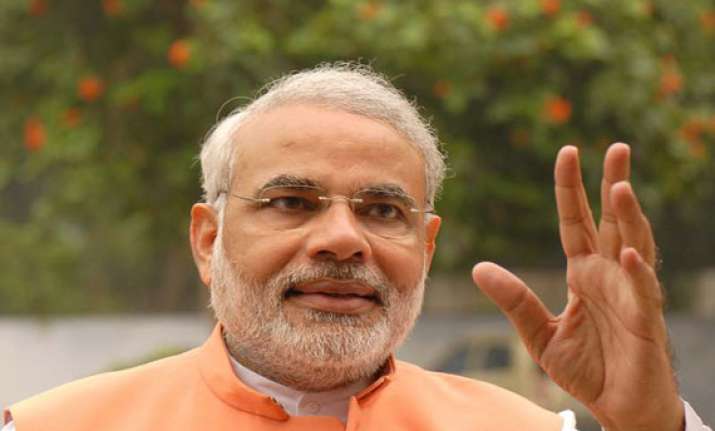 Bhadohi (UP): BJP's prime ministerial nominee Narendra Modi today said if voted to power his government would ensure that all criminal cases against members of Parliament were "disposed off within a year".  "...whatever may happen, I have decided that all criminal cases against elected MPs be disposed off within a year.Maximum what may happen is by-elections, but it will ensure entry of good candidates. This is why people are saying 'acche din aane wale hain' (better days are to come)," Modi said at an election rally here.
Claiming that in the latest phase of polling in Uttar Pradesh a lot of irregularities was committed by 'baap-beta' (father-son duo of SP supremo Mulayam Singh Yadav and Chief Minister Akhilesh Yadav), Modi alleged that the Election Commission was sitting "idle".
"If EC considers that only holding elections in UP is its achievement then it's wrong," he said, adding "EC cannot withdraw from its responsibility. If free and fair polls are not held, it will be a blot on EC and democracy both."
Attacking his political opponents, Modi said, "They are saying Modi is like this. Modi is like that. But they don't tell people, what they have done for the people in past years.
They don't given an account of their work." "Nowadays Sonia Gandhi (Congress president) is also saying that Modi is acting like a Prime Minister. I just want to say 'unke muh me ghee, shakkar' (a saying which wishes that someone's statement comes true)," he said.  Modi said that those who are born and brought up in palaces are insulting poor.