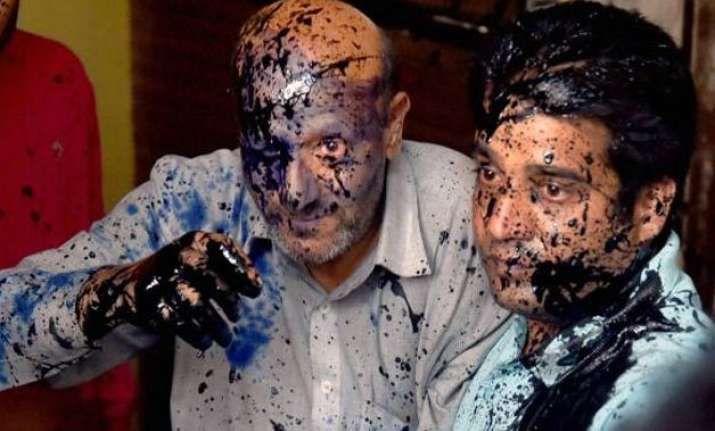 New Delhi: Engineer Rashid, an Independent legislator from Jammu and Kashmir, on Tuesday said that he will withdraw all the cases against those who threw ink at him here on Monday.
"I am withdrawing the cases against the two of them as I believe that they are misguided by some fringe elements," Rashid told IANS here in an interview.
Two people were arrested and taken to the Parliament Street police station and investigations are on," a police official said on Monday.
Rashid was earlier beaten up by Bharatiya Janata Party members in the state assembly for organising a beef party.
A little known Hindu outfit smeared Rashid with ink at Press Club of India here on Monday.