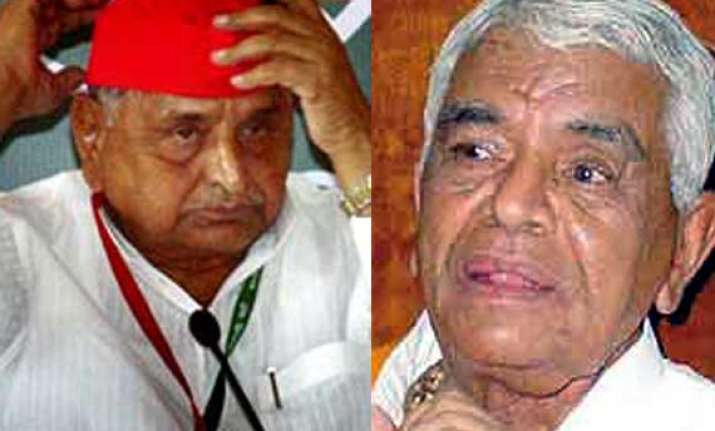 Guna (MP): Even as political air is pregnant with numerous permutations and combinations emerging ahead of Lok Sabha elections, Madhya Pradesh Home Minister Babulal Gaur on Sunday surprised everybody when he suggested that a person from Yadav community can also become prime minister of the country.
"Why a Yadav community person cannot become the prime minister of the country?" Gaur, a BJP leader from Yadav community and former chief minister, said while addressing a programme organised by the Yadav Mahasabha.
Gaur's statement assumes political significance given the fact that Narendra Modi is the official candidate of BJP for the top post and also because of the buzz that Samajwadi Party chief and Yadav chieftain Mulayam Singh Yadav is also harbouring the national ambition.
Interestingly, ahead of addressing the Yadav Mahasabha, Gaur in his meeting with local BJP leaders asked them to rise above caste and class to "make Modi the prime minister of the country".
Earlier, Gaur told reporters that state government was keen to introduce the Police Commissioner System in the state.