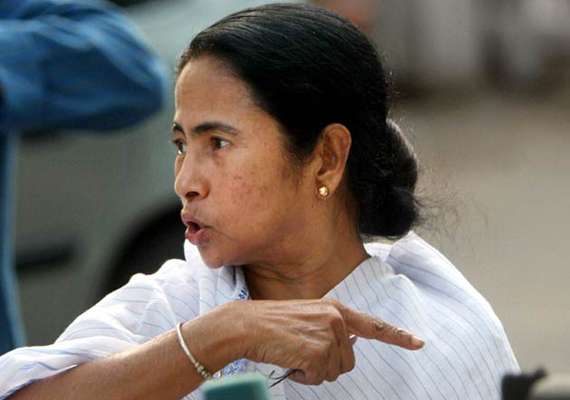 Kolkata, Aug 26: West Bengal Chief Minister Mamata Banerjee on Saturday alleged corruption in the erstwhile Left Front government and said that many files were missing for which FIRs should be lodged.
Speaking at a Trinamool Congress youth rally here, Banerjee said that Finance Minister Amit Mitra had sent her a file which pointed to this.
"Wherever theft has occurred the related files are not traceable."
She said she told Mitra to file FIRs when files were not available.
She alleged that the CPI(M) which ruled the state for 34 years has amassed party funds amounting to Rs 417 crore.  "CPI(M) has built palatial buildings in the name of party offices throughout the state and has huge properties near the party headquarters in Kolkata.  
Stating that her party the Trinamool Congress was a poor party, she asked her partymen not be lured by the greed for money.
"Nationally TMC would earn a name for transparency and accountability," she said.
She recounted that she was a MP for many years and could have earned crores of rupees, but spent the allowances of a parliamentarian for the party to serve the people.  She said during college life she had given tuitions and helped the Chatra Parishad, and also worked in a milk depot and as a teacher.
Claiming that the LF government had ruined the state, Banerjee also alleged that when her government was trying to create job opportunities by wooing industry, investors were being asked not to invest.
"They (industrialists) are being asked to wait for another three and a half years. The TVS company is being asked why they were investing here now to set up a motorcycle manufacturing unit when they did not do so during the  Left Front regime," she said.
On the performance of her government, the chief minister said that the junglemahal and and Darjeeling problems have been solved. "What we have done in one year, no other government in the world has achieved in that time."