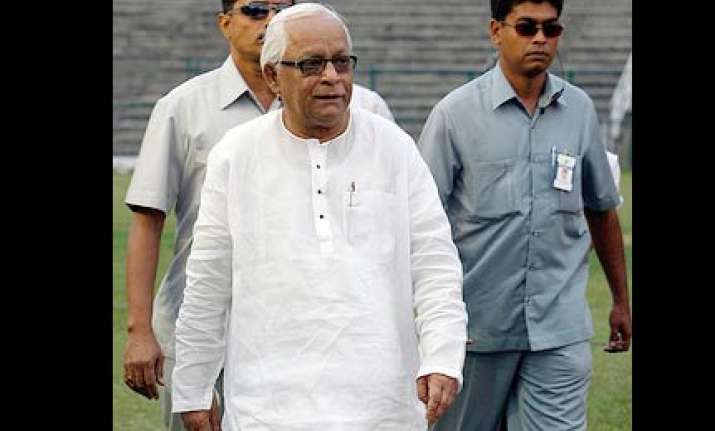 Kolkata: The West Bengal government on Sunday  asked the Maoists to give up violence and return to the mainstream, saying it would help the surrendered ultras to integrate into normal life.  
"West Bengal must be freed from violence and anarchy in the interest of development. People of the state want this. Let those who want to free themselves from Maoist terrorist activities come forward to lead a normal life. The government will help them," Chief Minister Buddhadeb Bhattacharjee said in his Independence Day speech.  
On the Darjeeling problem, he said that people of the hills were now raising their voice against violence and the government needed their co-operation to restore democracy there.
Dwelling on the government's achievement in land reforms, Bhattacharjee said, "Land reforms is a continuous process and we have set an example in decentralisation of land holdings. We have handed over land deeds of 96000 acres to landless farmers."  
"Though elsewhere in the country agriculture is on the downslide, West Bengal actually registered a 4.2 per cent growth with more than 72 per cent of land in the state enjoying irrigation facilities," he said. Apart from agriculture, the state has also improved in industry and "there has been an investment of 8,400 crore in 2009", Bhattacharjee said. PTI