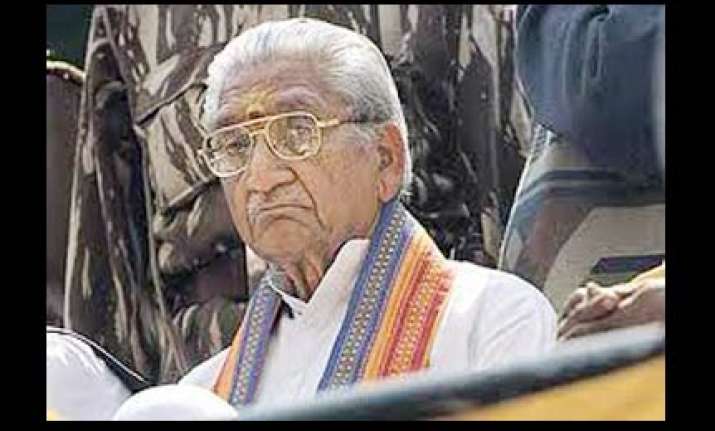 With the Allahabad High Court likely to deliver its verdict on Ram Janmabhoomi-Babri mosque title suit next month, the Vishwa Hindu Parishad rooted for a legislation to pave the way for construction of a Ram temple at Ayodhya.
"Whatever the verdict, the matter will definitely go before the apex court," VHP International President Ashok Singhal told reporters in Lucknow. But for a lasting solution to the issue, the central government should enact a law facilitating construction of a Ram temple at Ayodhya, he said.
Asked about VHP's future course of action in case the verdict went against it, Singhal merely said the matter would definitely go before the Supreme Court. The apex court would speedily deal with the issue keeping in mind the seriousness of the matter, he said.
The Lucknow Bench of the Allahabad High Court is likely to deliver the verdict on title suits next month. The veteran VHP leader lashed out at the BJP saying it was politicising the temple issue for votes.
"Ram temple is not an issue connected with votes but is a matter of faith for Hindus. It is also a national issue but the BJP has politicised it," Singhal said. To a question on the Rath Yatra undertaken by BJP veteran L K Advani, Singhal said he was never in its favour.It harmed the temple movement and the BJP should repent for this, he said.
On out of court settlement of the Ayodhya issue, the VHP leader said such efforts in the past had proved futile. Singhal said the issue was not vote-related and asked the parties to rise above political considerations and help in enacting a law for handing over of Ram Janmabhoomi to Hindus.
On the demolition of the Babri mosque in 1992, he said both the then Prime Minister Narasimha Rao and the then chief minister Kalyan Singh were "Ram Bhakts".
On P Chidambaram's saffron terror remark, Singhal said the Union Home Minister had "humiliated" Hindus and had no right to continue in office. PTI