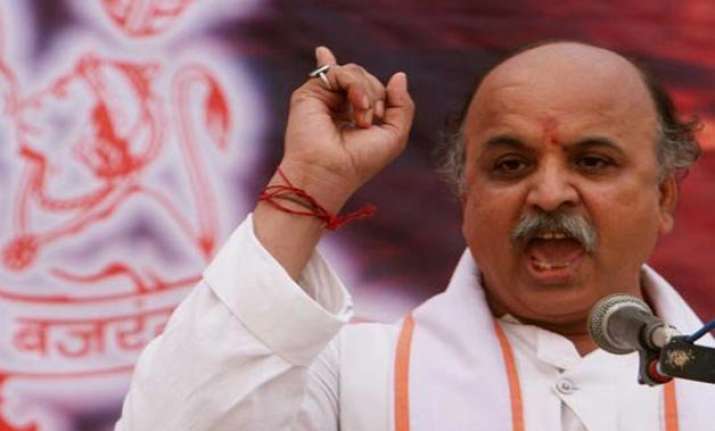 Ahmedabad:  VHP leader Pravin Togadia today asked the Centre and state governments to change their attitude towards farmers, adding that his organisation was against acquisition of farmers' land.
"I want to clearly say that we are against land acquisition. No land of any farmer should be acquired," the VHP international working president said here.
If farmers' land is taken away, they will move towards urban areas. But they will find it difficult to survive in cities due to increasing population, he added.
Half of the country's land is non-agricultural, Togadia said adding, "If you want to make roads, you can take farmers' land, but they will not allow land acquisition for any industrial purpose. I will request the Centre and state governments to change their point of view towards farmers."
The VHP leader was speaking during an award ceremony held at Sardar Patel memorial trust here to confer 'Hindu-Ratna' award to former Indian badminton player Pullela Gopichand along with two agriculture scientists Dr R K Pathak and Dr R A Ram.
Alleging that the farmers' community had been largely ignored, he said, "The agriculture sector provides employment to 60 crore people in India. It is also the sector on which the lives of 125 crore Indians are dependent. Yet it is being ignored...We have stopped thinking about those 60 crore farmers and their land."