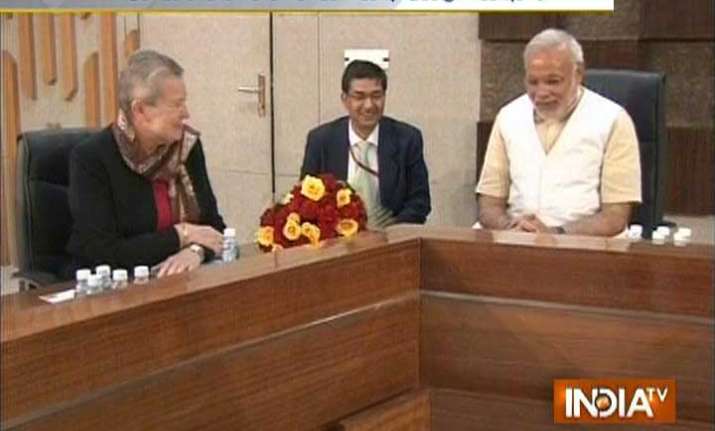 Gandhinagar: Ending a nine-year boycott, US Ambassador Nancy Powell today met Narendra Modi and said her country looks forward to working closely with the government India chooses after the Lok Sabha elections, an indication that it has no reservations of doing business with him if he becomes Prime Minister.
"US-India partnership is important and strategic, and that the United States looks forward to working closely with the government that the Indian people choose in the upcoming elections," a statement quoting the envoy said after the nearly one-hour meeting.
Official sources said Powell praised the "good model" of governance in Gujarat which she felt could be taken to other parts of the world.
They said the US envoy told Modi that there was an "excellent investment climate" in Gujarat which she was visiting after 20 years.
Powell was quoted as saying that she was highly impressed with the progress the state has made over the last two decades.