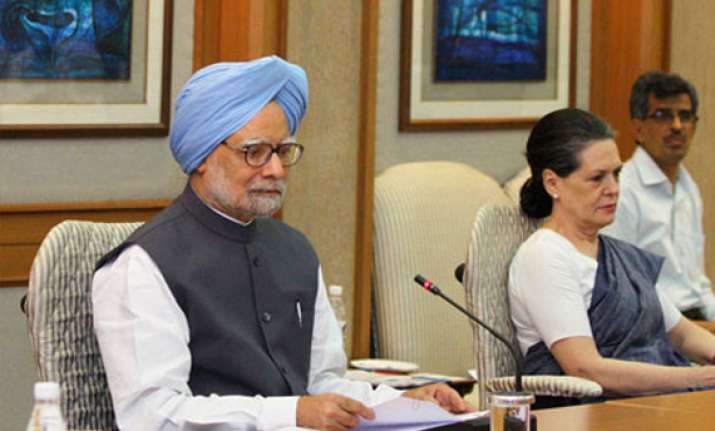 New Delhi, Nov 25: The UPA government hopes to clear the logjam in parliament over FDI in multi-brand retail at an all-party meeting Monday, which would include the opposition BJP and the CPI-M, sources said Sunday.
The BJP and the CPI-M are adamant on a debate and a vote on allowing foreign equity in multi-brand retail and did not allow both houses of parliament to function last week.
The winter session of parliament commenced Nov 22.
Both opposition parties want a debate under Rule 184, which entails voting.
The government is opposed to the rule and hopes a solution could be found at the all-party meeting called by Parliamentary Affairs Minister Kamal Nath.
"The government is ready for a debate on FDI but without a vote. We are working a way out of the logjam," Home Minister Sushilkumar Shinde, who is Leader of the House in the Lok Sabha, had told IANS Friday after the Congress core group discussed the issue.
Convincing the opposition parties to follow the UPA's view would be the first test for Kamal Nath, who was given the charge of parliamentary affairs in the cabinet reshuffle Oct 28.
Technically, the government does not fall even if it loses a vote on FDI as it is not a financial issue. But it would politically embarrass the government, said sources.
It it comes to a vote, the government is prepared for that as well.
Earlier this month, Samajwadi Party chief Mulayam Singh Yadav and Bahujan Samaj Party (BSP) supremo Mayawati met Prime Minister Manmohan Singh and assured him of their support.
Though Mulayam Singh is opposed to FDI in retail, his party could abstain from the vote. The BSP may also adopt this tactic.
The prime minister has also briefed the UPA partners on the issue.