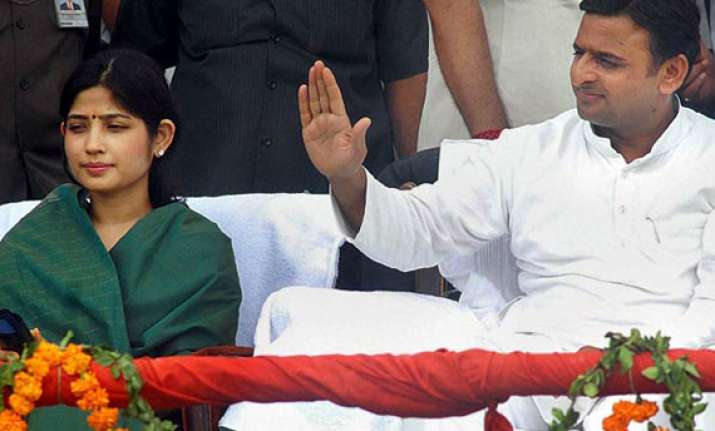 Lucknow June 9: Uttar Pradesh vidhan sabha on Friday adopted a resolution congratulating chief minister Akhilesh Yadav for the unique feat achieved by his wife Dimple Yadav whose election in the Kannauj Lok Sabha byelection is a mere formality now.
Following the withdrawal of names by both the candidates against Dimple Yadav, minister for revenue Ambika Chaudhary moved the resolution in the House claiming that under the guidance of the chief minister it is for the first time in parliamentary history that a canditate has been elected to the Lok Sabha unopposed.
The House later adopted the resolution by a voice vote.