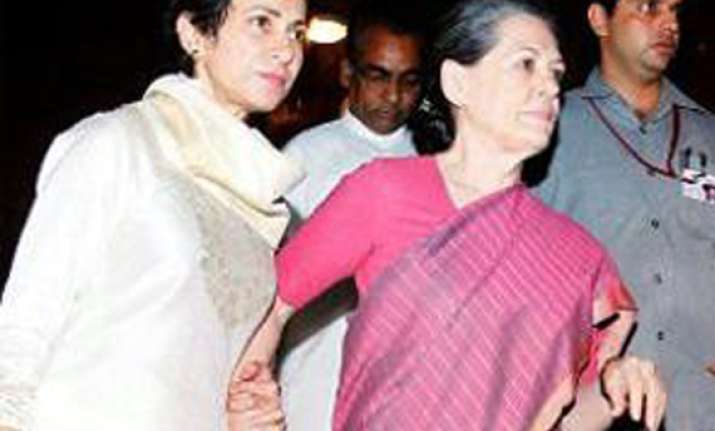 New Delhi: It was an irony of sorts that Congress President Sonia Gandhi was not present in Lok Sabha when the Food Security Bill, a project she had championed ardently, was passed by the House last night.
Gandhi, who made her maiden speech in this Lok Sabha during the debate earlier in the day, fell sick and was rushed to the AIIMS with her son and party vice president Rahul Gandhi accompanying her.
In her spirited speech, Gandhi had made it unequivocally clear that whatever be the economic constraints, the bill providing for the largest food security programme in the world, has to be passed.
Almost two and half hours before the bill was passed, Gandhi had left the House with Union Minister Kumari Selja holding her hand.
Sources close to the Congress President said that she was suffering from viral fever since last night and left the House when she felt unwell.
Voting was underway on various amendments to the Food Security Bill moved by the Opposition.