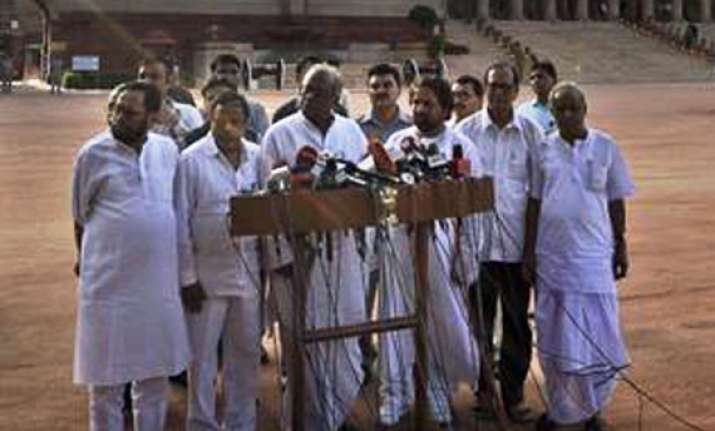 Kolkata, Sep 22: A day after pulling out from UPA-II government, Trinamool Congress on Saturday decided to move a resolution on foreign direct investment (FDI) in the upcoming session of the Parliament.
"We have decided to move a resolution on FDI in the next session of Parliament," senior party leader and former minister of state for Urban Development Sougata Roy said after a meeting of the party's ex-central ministers except Mukul Roy with Trinamool Congress supremo Mamata Banerjee at the state secretariat here.
The party MPs had also decided to stage a demonstration in New Delhi on September 26, he said.
Commenting on Prime Minister Manmohan Singh's address to the nation on Friday,  Roy said, "It was unexpected as such speeches are usually given on August 15 and in times of external emergency. The speech was also not inspiring at all."  
TMC MP and former railway minister Dinesh Trivedi, who had an unceremonious exit from the ministry for hiking passenger fares, was also present at the meeting.