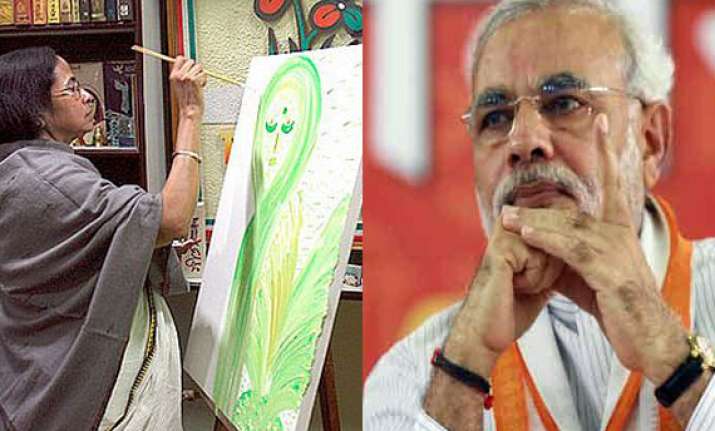 Kolkata: Throwing a challenge to BJP prime ministerial candidate Narendra Modi, two senior leaders of West Bengal's ruling Trinamool Congress Tuesday said they would put in their papers if he could prove his allegation that a painting by Chief Minister Mamata Banerjee was sold for Rs.1.80 crore.
While Trinamool national spokesperson Derek O'Brien said he would quit his Rajya Sabha seat, Urban Development Minister Firhad Hakim said he would step down as minister.
"Mr Modi, you should prove what you have said. If you can, I will resign from the Rajya Sabha. If you can't, you should apologise to the nation, Bengal and everybody," he said.
Repeating his earlier attack on Modi, O'Brien called him "the butcher of Gujarat".
The Trinamool spokesperson said the paintings were sold against cheques prepared in the name of party mouthpiece "Jago Bangla". "Nothing is for Mamatadi, all is for Jago Bangla."
Hakim said: "I will quit the cabinet if Modi can prove his allegation."