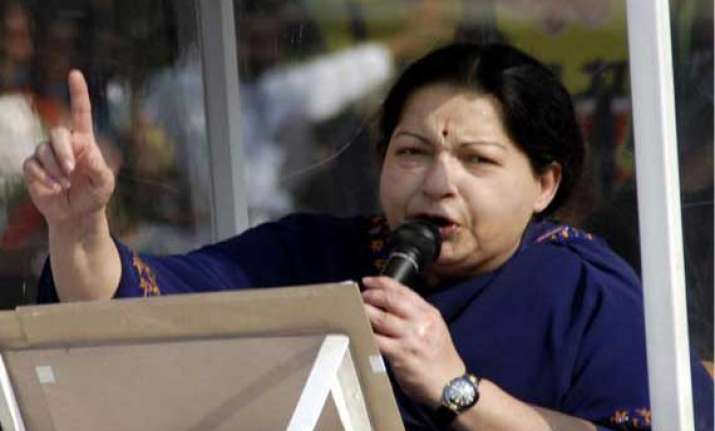 Kanchipuram (Tamil Nadu):  Tamil Nadu Chief Minister J. Jayalalithaa Monday launched the AIADMK's Lok Sabha election campaign here by urging voters to oust the "corrupt" Congress to make India "strong".
The actress-turned-politician, seen by her supporters as a prime ministerial aspirant, faulted the Congress-led central government for what she said were faulty economic, foreign and defence procurement policies.
Addressing a huge election rally in this temple town near Chennai, she said the economic policies had forced food prices to shoot up.
Jayalalithaa said the coming election would be a turning point for India -- and to protect the country from threats from neighbouring countries.
She said the allocation for the military in the recent vote-on-account was very low and there were inordinate delays in finalising military deals.