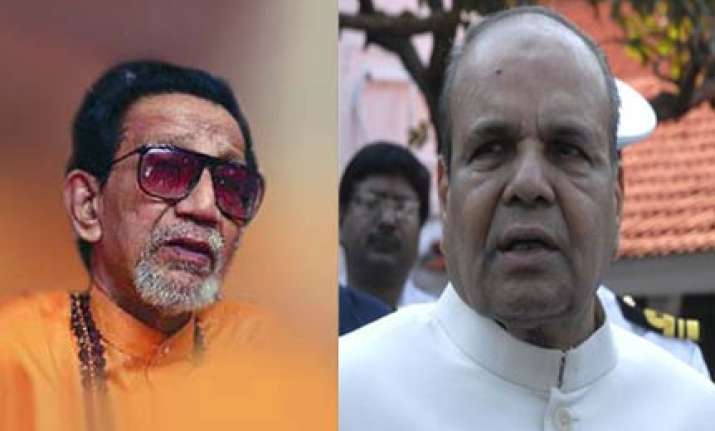 After batting maestro Sachin Tendulkar and industrialist Mukesh Ambani, Maharashtra Governor K Sankaranarayanan is the latest to face the Shiv Sena ire for saying that Mumbai belongs to all. 
"Saying that migrants will continue to come to Mumbai is akin to betrayal of Maharashtra," Sena chief Bal Thackeray said in an editorial in party mouthpiece `Saamana' in Mumbai on Saturday.
 The Governor had said yesterday that "anybody can live in Mumbai. Only Mumbai can compete with itself. The rich, middle class and the poor co-exist here".
In an informal interaction with media persons, his first since taking over the gubernatorial post, he said though civic and infrastructure facilities needed to be upgraded in the megapolis, migration from other parts of the country cannot be curbed.
 Terming Governors who reside in the sprawling Raj Bhawan by the Arabian Sea here as "Congress pensioners", Thackeray said, "Raj Bhawan has lost touch with people's sentiments, thats why you say such things."
"Had Sankaranarayanan been the Governor of Karnataka, would he have dared to say let hordes of migrants come to Bengaluru," Thackeray, who has earlier targeted Tendulkar and Ambani over their `Mumbai belongs to all' remarks, said.   "Mumbai has been made into a dharamshala. The only way to stop the influx of migrants is to start a permit system to impose curbs on those coming here," Thackeray said.PTI