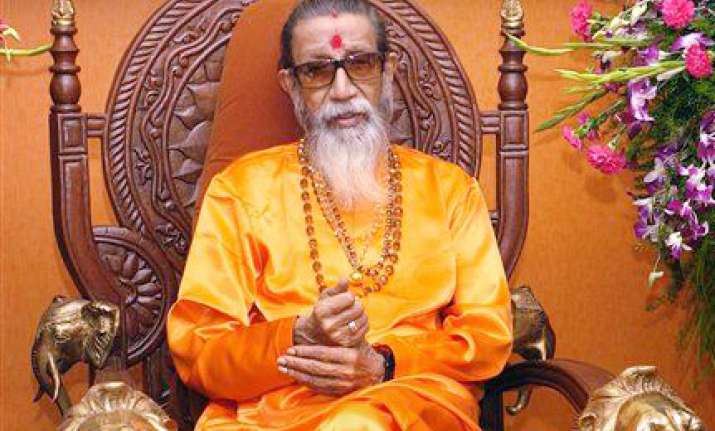 Shiv Sena chief Bal Thackeray has disapproved of the manner in which party tickets were allotted for the Maharashtra Assembly polls  
"Nowadays, we see hordes of aspirants vying for Shiv Sena's ticket, bringing in crowds of supporters. I had made a strict rule: whoever lobbies for tickets, brings in crowds of supporters, won't get the ticket," Thackeray said in an interview to party mouthpiece 'Saamana'.   
Asked why was the rule and tradition broken, he said, "May be there is a thought of going on a different path."   
When pointed out that there was never a 'lokshahi' (democracy) in Shiv Sena but 'Shivshahi' (Shivaji's rule), Thackeray said, "there is still 'Shivshahi' in Sena."   
Asked if there was a "medicine" for the ills afflicting Sena today, Thackeray said, "I have homoeopathy but it is a slow process. If you want quick results, there is allopathy. It is said that allopathy is preventive and homoeopathy is a cure."  
Thackeray's public disapproval of the way Sena is being run has come as a surprise to many in the saffron party and outside as on numerous occasions in the past, he has heaped praises on the way son Uddhav was managing party affairs.  
His remarks come after over 1,200 aspirants were interviewed by a two-member panel for giving tickets for the polls, in a major departure from the party's style of functioning. 
In the past, Thackeray used to handpick the nominees. PTI