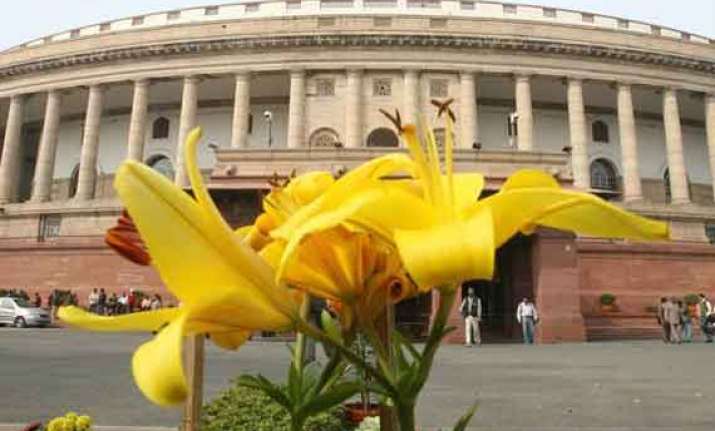 New Delhi: Parliament was once against disrupted over the issue of Telangana's formation, with both houses facing several adjournments.
Three no-confidence motions were admitted in the Lok Sabha, including one from a Congress member from Andhra Pradesh, opposing the proposed formation of Telangana.
In the Lok Sabha, the question hour was lost to protests as members from Andhra Pradesh who are opposed to the division of the state, raised slogans and disrupted the proceedings.
With similar scenes prevailing when the house re-assembled at 12 noon, Speaker Meira Kumar adjourned the house for the day.
Three parliamentarians from Andhra Pradesh, meanwhile, served no-confidence notices in the Lok Sabha against the Manmohan Singh government.