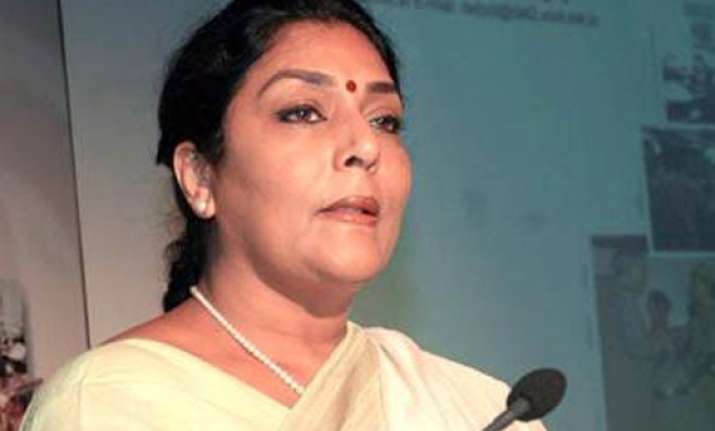 New Delhi, Oct 18: As the Telangana issue kept the Government on tenterhooks,  the Congress has given indications that an early decision on the contentious issue was unlikely.

"It is not like cooking in pressure cooker instantly after two whistles," remarked Congress spokesperson Renuka Chowdhury on Monday.

She said that such contentious issues can be solved only through discussions and "we will solve it".  A party leader speaking on condition of anonymity said that the issue has to resolved locally first and that a decision cannot be worked out under duress. 

The leader said there are different shades to the problem and people from regions like coastal Andhra and Rayalseema have strong reservations to creation of Telangana.  The leader said that even within Telangana, there are different sections including the tribals, who are demanding some sort of a tribal council.

The party's reaction came on a day when normal life was disrupted in the Telangana region due to a bandh called by the Telangana Joint Action Committee to protest police action against MPs and MLAs during Saturday's rail roko.  On October 7, the Congress top brass had held hectic consultations on the ticklish statehood issue.

Andhra Pradesh Governor E S L Narasimhan also had meetings with central leaders on the situation in the state more than a week ago.

In the meeting, he was learnt to have presented a report on the ground situation in the state, particularly in the Telangana region, in the light of the ongoing general strike by a cross-section of people.