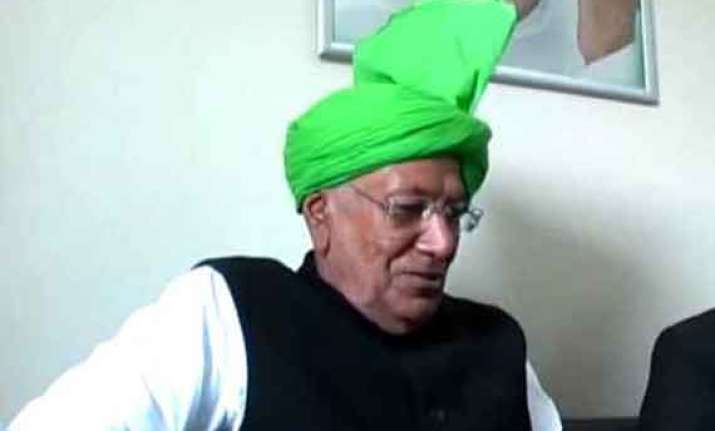 New Delhi: The Delhi High Court Friday extended, till Aug 1, the interim bail of former Haryana chief minister Om Prakash Chautala and his son Ajay Chautala, sentenced to ten years imprisonment in the teachers recruitment scam.
Justice Siddharth Mrudul, who had reserved order on appeals of 55 convicts in the case, also extended bail of two other convicts - Sher Singh Badshami and Chautala's former aide Vidya Dhar.
A special Central Bureau of Investigation (CBI) court here Jan 22, 2013 sentenced the Indian National Lok Dal chief Chautala, his son Ajay Chautala and eight others to 10 years in jail. One convict was sentenced to five years in jail, while 45 others were each handed out four-year jail terms in the case.
Chautala and the other accused were found guilty of illegally recruiting 3,206 junior basic trained teachers in Haryana in 2000 when he was chief minister.