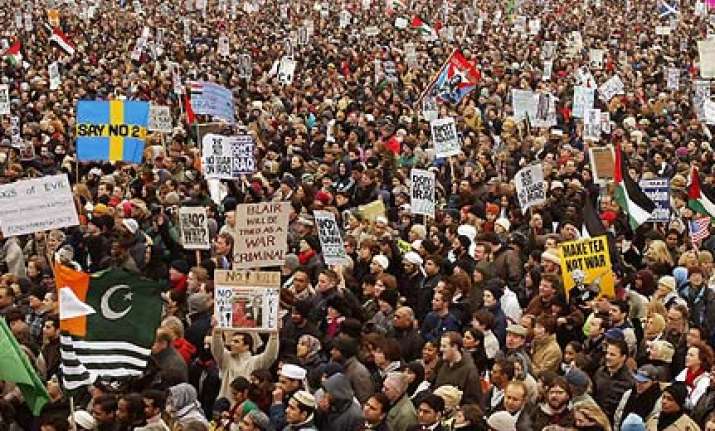 Leaders of Telugu Desam Party (TDP) from Telangana region on Saturday alleged that Telangana Rashtra Samiti chief K Chandrasekhar Rao had a "hidden agenda" behind their "expulsion" from Telangana Political Joint Action Committee (JAC).
 "It is perplexing why the JAC has expelled us from its fold. But we have no regrets and shall continue our fight for a separate Telangana state on our own," TDP Telangana Forum convenor Nagam Janardhana Reddy said, reacting to JAC convenor M Kodandaram's statement that they were expelling TDP from the JAC due to a variety of reasons.
Nagam said the JAC has now been reduced to nothing with only the TRS left in it. "Kodandaram presides while KCR decides the JAC agenda. The people's and employees' organisations which are still sailing with the JAC should be wary of KCR's devious hidden agenda," the TDP leader cautioned.
He said the TDP never violated the decisions taken by the JAC when all parties were part of it. "We are still committed to our decision to resign from our posts and create a constitutional crisis for securing statehood for Telangana. We shall chalk out a plan to intensify the agitation for Telangana on our own," he said.
"We have already prepared a memorandum to be presented to the Srikrishna Committee that is looking into the statehood issue. We will clearly spell out our stand in the memorandum," the TDP leader said.
Finding fault with the JAC leadership, Nagam questioned as to why neither Chandrasekhar Rao nor Kodandaram opened their mouth when Prime Minister announced in Rajya Sabha that Telangana state would be created only if there was a consensus. 
"As a Union Minister, Chandrasekhar Rao did nothing for the people of Telangana. He or his party never cared for the welfare of people of the region," Nagam said. 
Replying to a question, Nagam said the TDP would discuss the issue of fielding its candidates in the by-polls in 12 Assembly constituencies in Telangana and come out with a decision. 
Earlier, the TDP legislators and senior leaders from Telangana met in the TDP Legislature Party office in Hyderabad on Saturday  to discuss the JAC convenor's announcement on expelling them from its fold. 
The JAC convenor announced late Friday  ight that they were expelling the TDP for not honouring the JAC's decision on resignations and also in protest against the attack on a group of lawyers by TDP workers recently.  The TDP, however, made light of the JAC convenor's action. PTI