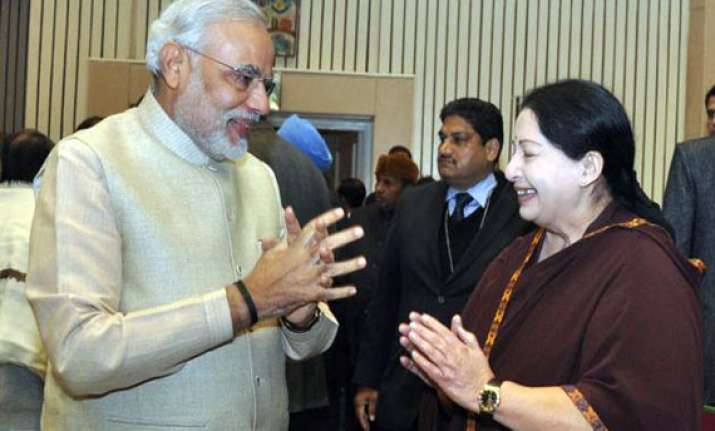 Chennai: In a sharp attack on Narendra Modi and his Gujarat model of development, ruling AIADMK on Tuesday claimed Tamil Nadu was far ahead of that state in several indices, including attracting investments, and said his "gimmicks" would not work in the state.
"It is only the two leaves (AIADMK party symbol) that stands like the Himalayas in Tamil Nadu though Modi has been doing gimmicks claiming there is a wave," the party said in its mouthpiece 'Dr Namathu MGR'.
The article claimed Tamil nadu attracted foreign investments worth 14,686 crore in 2012-13, whereas Gujarat received just Rs 2,640 crore.