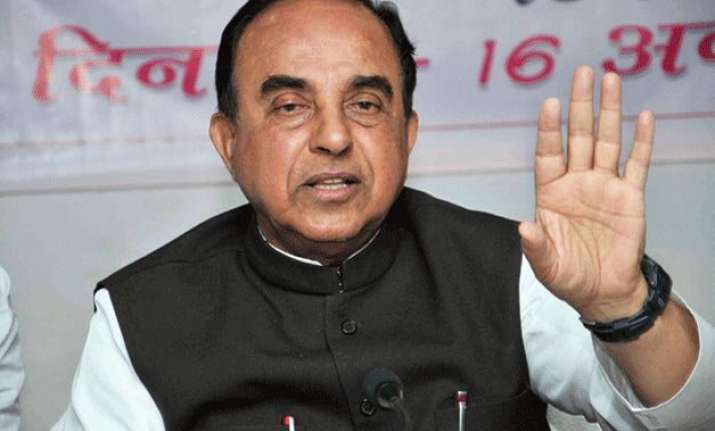 New Delhi: Amid the row over anti-India slogans at Jawaharlal Nehru University (JNU) in Delhi, firebrand Bharatiya Janata Party (BJP) leader Subramanian Swamy has suggested that the Central university should be 'shut down for four months after the final examinations in May'.
He said that the University should reopen only for those students who swear allegiance to the Constitution of India.
"But those having proven record of being jihadis, naxalites and LTTE terrorists must be expelled from the university," he said in a statement on Tuesday.
Swamy also said that students who haven't graduated from the bechelor's course and those who haven't obtained the master's degree in three should be expelled.
He said JNU is hundred per cent financed by government and is accountable to Parliament and CAG.
Academic freedom like all freedoms in a democracy is subject to reasonable restrictions and the government is entitled to enforce restrictions, the BJP leader said.
Months ago, Swamy had called JNU a university full of 'jihadis, terrorists and Naxalites' and advocated a police station on the premises of JNU.
Meanwhile, the Delhi High Court on Tuesday refused a National Investigation Agency (NIA) probe demand into the anti-India activities at the JNU campus last week. The court observed dismissed the plea terming it 'premature' and said the police have already been investigating the issue.
"The incident took place only on February 9. This court is confident that Delhi Police will investigate all the aspects. The petitioner approached the court without making any representation to any government authorities. The petition is premature," the HC said.