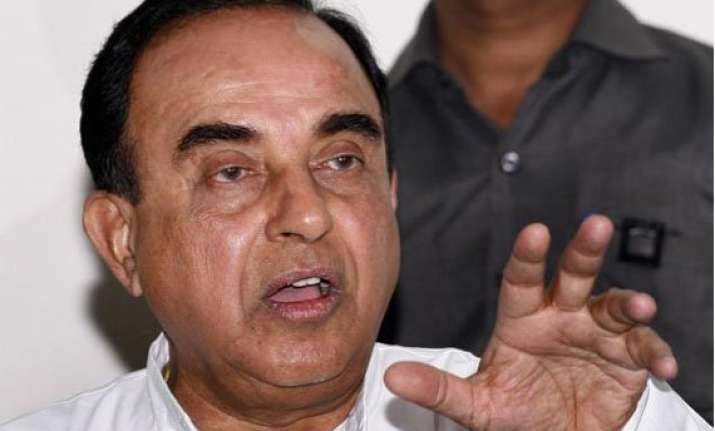 New Delhi: BJP leader Subramanian Swamy today urged the Centre to impose President's rule in Tamil Nadu in the wake of violent incidents in the state after the conviction of Chief Minister J Jayalalithaa in a corruption case.
In a statement he condemned the "sordid and shameful" incidents in the state since Sept 27 when Jayalalithaa was convicted.
Swamy urged the Modi government to impose President's rule for a year and then hold general elections in Tamil Nadu.  
"All violent and anti-national elements in the state should be arrested under the National Security Act," he said.
After the Bangalore special court convicted Chief Minister J Jayalalithaa on Saturday AIADMK supporters stoned vehicles and burnt government buses across Tamil Nadu. There was massive police deployment in sensitive areas in Chennai and several other towns and cities after dozens of effigies of DMK leaders M Karunanidhi and M K Stalin were burnt.  Kollywood shut down in protest for a day. Around 18 people committed suicide too.