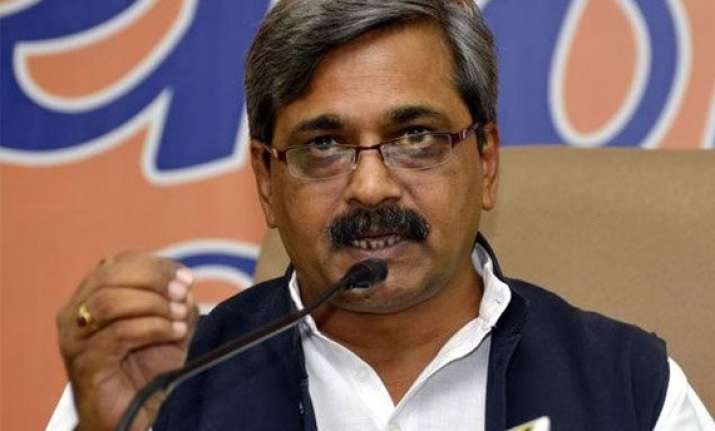 New Delhi: Following in Prime Minister Narendra Modi's footsteps to invite nine people to join 'Clean India Campaign', all the office bearers and MPs of BJP in the national capital will each nominate nine prominent persons for participation in the campaign.
Delhi BJP chief Satish Upadhyay will nominate nine prominent persons of the society on October 9 for participation in 'Clean India Campaign', which will include social activist, intellectual, sports person, doctor and artist among others.
"All the office bearers of the party and MPs will also invite nine people each in the national capital on their own behalf for participating in the Swachh Bharat Abhiyan and this will continue in the multiple of nine in the coming days," Upadhyay said.
Slamming AAP chief Arvind Kejriwal for photos of filth and dirt and handing them over to MCD mayors, Upadhyay said that, "Clean India campaign has just started now and the government and corporation know that much has to be done in this field and in this situation, showing photos of the filth in the starting phase of the campaign is childish and nothing more."
"We are of the view that it would be better if the AAP would have cleaned the filth but it is indulging in such activities due to its negative political agenda," Upadhyay said.