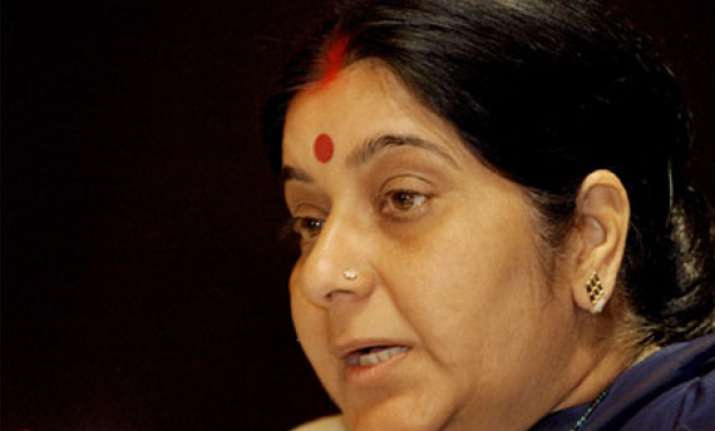 New Delhi: The government should make a comprehensive policy to ensure financial security for sports persons in the country, senior BJP leader Sushma Swaraj said Saturday.
Raising the issue of the family of late athlete Makhan Singh in the Lok Sabha, Sushma Swaraj demanded that the sports ministry should immediately make provisions to provide financial help to the widow and other family members of the sportsman.
"I heard his (Makhan Singh's) widow saying on a television channel that she was starving and wanted to sell medals which he won in order to survive," the leader of opposition said in the Lok Sabha.
"We should be ashamed we can't help them," she said, adding that the government should come out with a comprehensive policy to provide financial security for all athletes.
Makhan Singh was an athlete during the 1960s. He won a number of gold medals in National Games, and represented India in the 1962 Asian Games.
He defeated Milkha Singh in the 1962 National Games in Calcutta.
After Sushma Swaraj raised the issue, Parliamentary Affairs Minister Kamal Nath informed the house that the petroleum ministry, through its sports federation, would immediately get in touch with the family of the late athlete and provide it financial assistance.