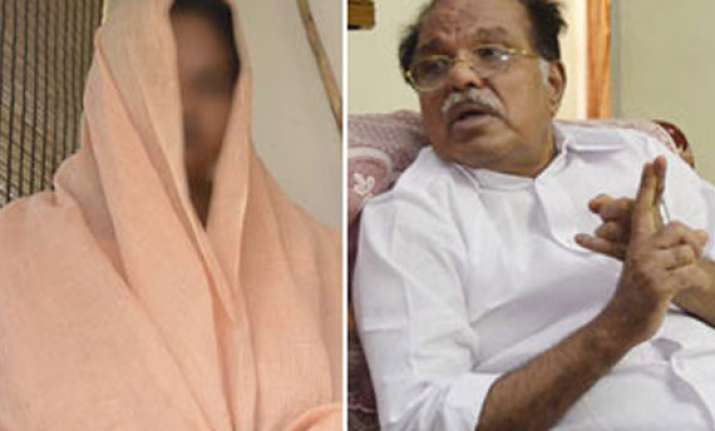 Kottayam (Kerala), Feb 23: The victim in the infamous Suryanelli sex case Friday filed a new complaint against Rajya Sabha Deputy Chairman P.J. Kurien, whom she has accused of being among those who exploited her.
"Yes, she along with a lot of people arrived at the police station and has filed the complaint. We have accepted the complaint and given a receipt," said a police official attached to the Chingavanam police station where the complaint was filed.
The victim, accompanied by her counsel and her parents, approached the Chingavanam police station as it was the closest to her residence. In her complaint, she repeated her earlier complaint that Kurien had exploited her at a guest house in Idukki on Feb 19, 1996
A sub-inspector has taken the complaint to brief Kottayam's superintendent of police.
The sex scandal took place at Suryanelli in Idukki district January 1996, when the then 16-year-old was threatened, abducted and abused by a bus conductor and was later confined and sexually assaulted for 45 days by 42 men.
The case was back in the spotlight after the Supreme Court ordered a retrial in the case Jan 31 while setting aside the acquittal in 2005 by the Kerala High Court of all but one of the 35 accused convicted by a special court.
Kurien's name never appeared in the list of accused. After the lower court found more than 42 people guilty in the 1990s, the victim then filed a private complaint against Kurien in a court in Idukki. He got a discharge in the case from the apex court in that petition.
His name resurfaced when Dharmarajan, the only accused whose conviction was upheld by the high court but who had jumped bail in 2005, told a TV channel here that Kurien had travelled in his car to Idukki. Dharmarajan was arrested from neighbouring Karnataka earlier this month.