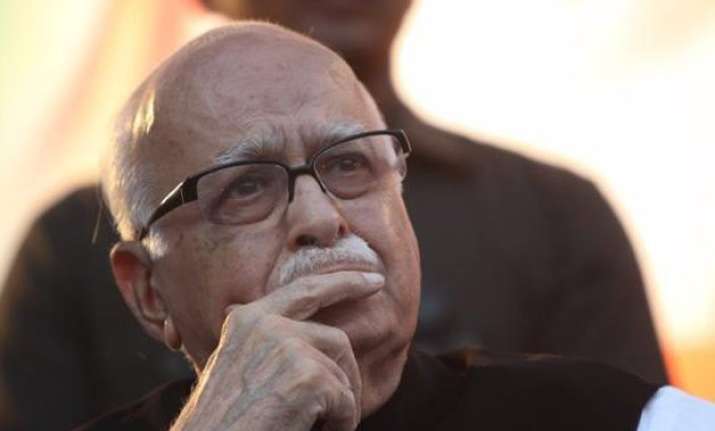 New Delhi: The Supreme Court on Tuesday issued notice to Bharatiya Janata Party leaders L K Advani, Uma Bharti, Murli Manohar Joshi and 17 others in the Babri Masjid demolition conspiracy case.
Supreme Court has issued notice to Central Bureau of Investigation along with 20 BJP and Vishwa Hindu Parishad (VHP) leaders. The matter has been adjourned for four weeks.
The notices have been issued over a petition filed by Haji Mehmood, a defendant in the original title suit. Though the matter is pending before the apex court since March 3, 2011, it came up for hearing after the formation of the Narendra Modi government triggering speculation whether there would be any shift in the stand of the government from the one taken by the UPA government.
CBI's appeal challenging 2010 Allahabad High Court verdict discharging senior leaders of BJP and Hindu outfits on the charges of criminal conspiracy in the demolition of the Babri Masjid on December 6, 1992 was due to be heard in the SC on Tuesday.
During the brief hearing, CBI today sought time for filing a fresh affidavit on delay in filing the appeal and on the merits of the case.
The court allowed the plea of the probe agency and granted four weeks time to file the response.
 
The apex court had earlier pulled up CBI for the delay in filing an appeal against the Allahabad High Court verdict.  
CBI has challenged in the Supreme Court the May 21, 2010 order of the high court, which had upheld a special court's decision to drop the charge against the leaders.
 
In its verdict, the high court had upheld the special CBI court order dropping conspiracy charge against Advani, Kalyan Singh, Uma Bharti, Vinay Katiyar and Murli Manohar Joshi.  
The others against whom the charge was dropped included Satish Pradhan, C R Bansal, Ashok Singhal, Giriraj Kishore, Sadhvi Ritambhara, V H Dalmia, Mahant Avaidhynath, R V Vedanti, Param Hans Ram Chandra Das, Jagdish Muni Maharaj, B L Sharma, Nritya Gopal Das, Dharam Das, Satish Nagar and Moreshwar Save.
Bal Thackeray's name was removed from the list of accused persons after his death.