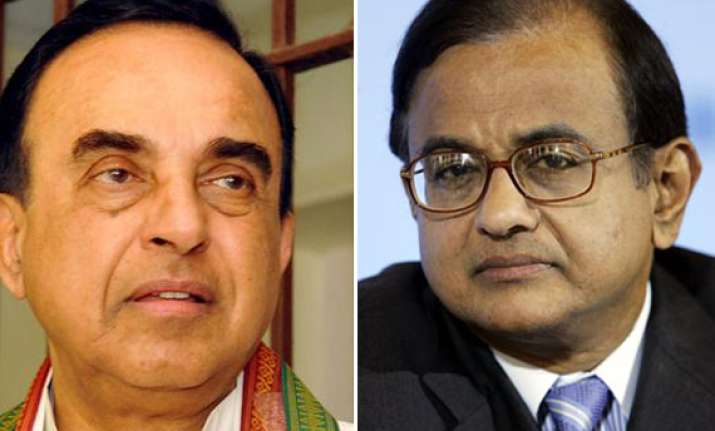 Lucknow, June 7: Janata Party president Dr Subramanian Swamy  today described Home Minister P Chidambaram as a "shameless person".
Speaking to reporters, Swamy said, prima facie a case has been established relating to wrongdoings in the Sivaganga Lok Sabha elections.  
"The Home Minister committed a fraud in the elections. Today, the high court said, the evidences shown have something in them so the trial has to take place", said Swamy.  
The Janata Party chief demanded that the Prime Minister should dismiss Chidambaram if he does not resign.  
The election petition was filed by R. Kanappan soon after the 2009 Lok Sabha elections.