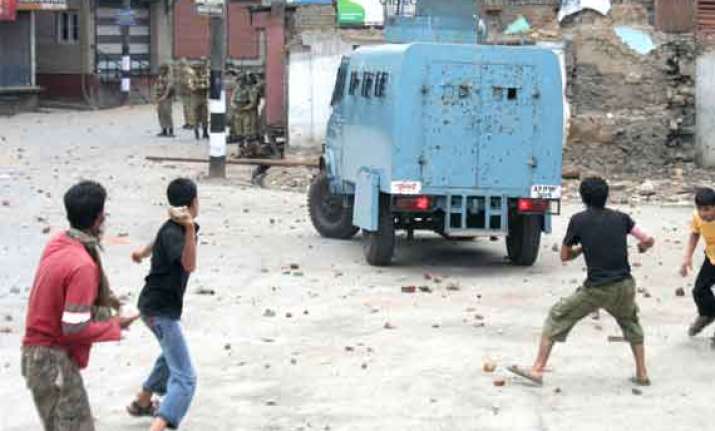 Anantnag: Stone pelting by irate protesters in many places in south Kashmir's Pulwama district of this Lok Sabha seat Thursday prevented voters from reaching polling stations.
Youths pelted stones at the polling stations and vehicles of the security forces in Koil, Malangpora, Lassipora and Pulwama towns to prevent the voters from casting their votes.
Security forces tried to chase away the stone pelting groups of youth who kept on re-grouping.
Stone pelting at a polling station was also reported from Kiomoh town of Kulgam district in this south Kashmir Lok Sabha seat.