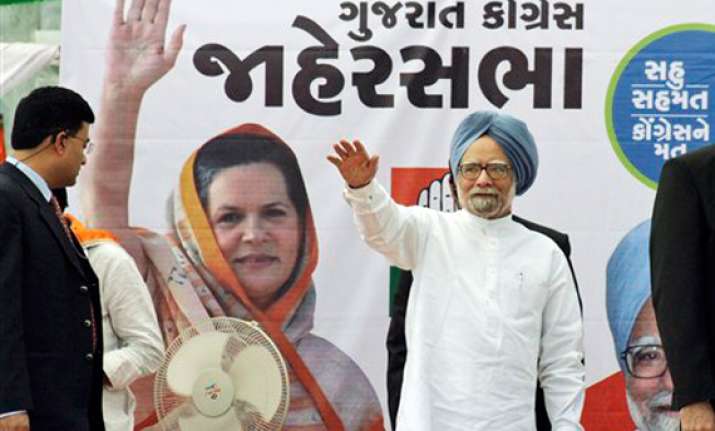 Vansada (Gujarat), Dec 9: Prime Minister Manmohan Singh on Sunday said some state government officials were feeling unsafe in Gujarat and had complained about this, a comment that came against the backdrop of grievances of officers like suspended IPS officer Sanjiv Bhatt.
"We have been getting regular complaints that minorities and few other segments of society are feeling insecure in the state. Even a few state government officers have filed such complaints, which is very unfortunate for our country," Singh said addressing an election rally here.
"It is a matter of great regret that such type of environment has been created in the land of Mahatma Gandhi," he said.
Though the Prime Minister did not name anyone, he was apparently referring to Bhatt, who, in an affidavit in the Supreme Court last year, had alleged complicity on the part of Modi in the 2002 riots.
He had also deposed against Modi before the Nanavati commission probing the riots. Bhatt, who was the principal, SRP Training School, was later suspended by the state government.