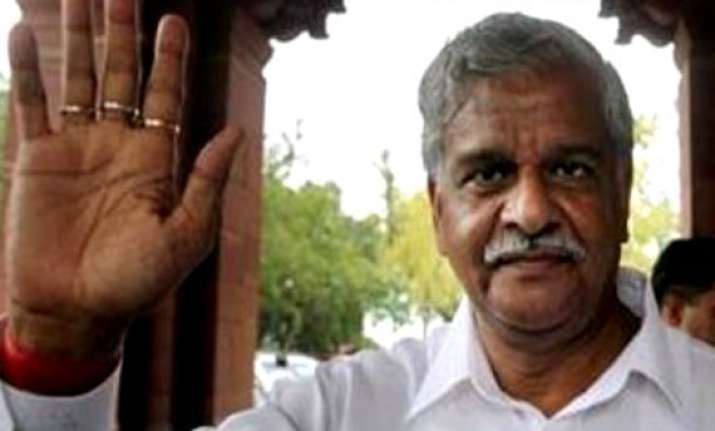 Kanpur: Congress candidate from Kanpur Lok Sabha seat Coal Minister Sriprakash Jaiswal yesterday filed his nomination papers here.
Accompanied by his supporters, the three-time MP from them seat submitted his papers to District Magistrate Roshan Jacob at the District Election Office.
According to the documents submitted by the 69-year-old minister, he has Rs 1,11,000 in cash while his wife Mayarani has Rs 51,000 in cash.
Till March 31, 2013, he and his wife had more than Rs 2 crore in bank deposits, shares, debentures and policies. The couple has 2,483 g of gold worth around Rs 61 lakh.
Jaiswal also owns a Honda City car which is valued at Rs 1,50,000.
According to the information given by the minister to the Income Tax department in 2013-2014, he has an income of Rs 8,91,193  while his wife's income is Rs 2,17,967.
After filing the nomination, Jaiswal said he had done a lot of development work in the city and so the people would elect him as the MP for the fourth time.