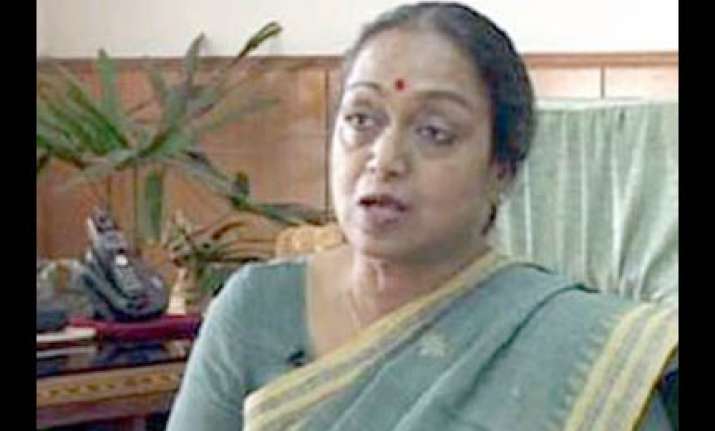 Anguished over repeated disruptions in Lok Sabha over women's bill issue, Speaker Meira Kumar on Monday  said the presiding officer has various alternatives to ensure smooth functioning of the House but has refrained from taking any harsh action.
"The Lok Sabha Speaker has various alternatives to run the House but these have never been put to use as it does not look good," Kumar told reporters outside Parliament. 
"This is India's Parliament. All are respectable members, and we do not want to take harsh action as it does not look good," she said.
During the proceedings, SP, BSP and RJD members had trooped to the Well of the House to register their opposition to the Women's Reservation Bill, which was taken up in Rajya Sabha. An SP member had ever tried to climb on to the Speaker's podium but he retreated on a direction from party chief Mulayam Singh Yadav. 
At one stage, Yadav had a verbal spat with Finance Minister Pranab Mukherjee, who is the the Leader of the House. Mukherjee appealed to Yadav with folded hands to end the disruptions. "What happened in the House is undesirable. Running the House is everyone's responsibility and they should allow the House to function peacefully," the Speaker said. 
Kumar said one of the measures to ensure smooth functioning was to request agitating members to take their seats. "They do listen but this time they seem to be very excited. Let us see what happens," she said. The Speaker evaded a question on whether she would use the services of marshal to maintain calm in the House. PTI