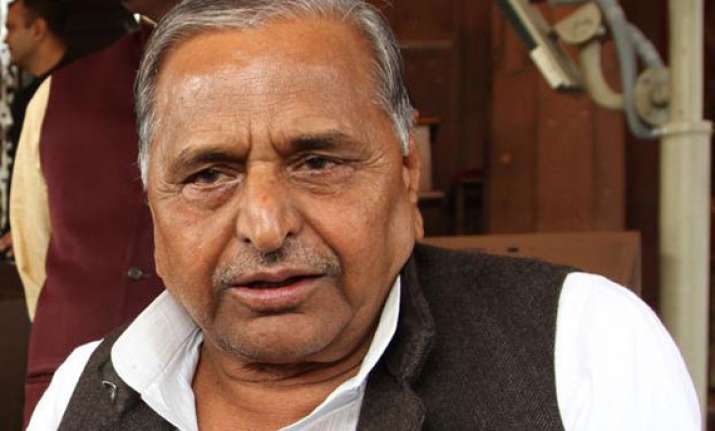 Lucknow: Samajwadi Party chief Mulayam Singh Yadav today came down heavily on the Election Commission for serving notice on him over his rape remarks and barring senior party leader Azam Khan from addressing rallies, saying these actions were "violation of fundamental rights".
"The EC has banned Azam from delivering speeches and campaigning. I have been given notice on a false case of insulting women. This is my insult. We respect women and had fought for it and went to jail many times. I have sent poor woman Phulan Devi to Parliament. The actions of EC are violation of fundamental rights," Yadav said while addressing an election rally in Shahjahanpur district.
"No one can stop us from expressing our views. Due to EC action, there is resentment among people. SP is going to benefit from this," Yadav added.
Attacking Congress, Yadav said there is an atmosphere of disappointment in the Congress camp and it has realised that it is going to face defeat in this polls.
"Congress has realised that the UPA government is not going to return (to power), due to this there is atmosphere of disappointment in its camp. Congress has betrayed the people due to which it is going to become weak. As Congress has become weak, a communal party like BJP has become strong in the country," Mulayam told the rally.
Claiming the Third Front would form the next government at the Centre, Yadav said his Samajwadi Party would play a crucial role in its formation.