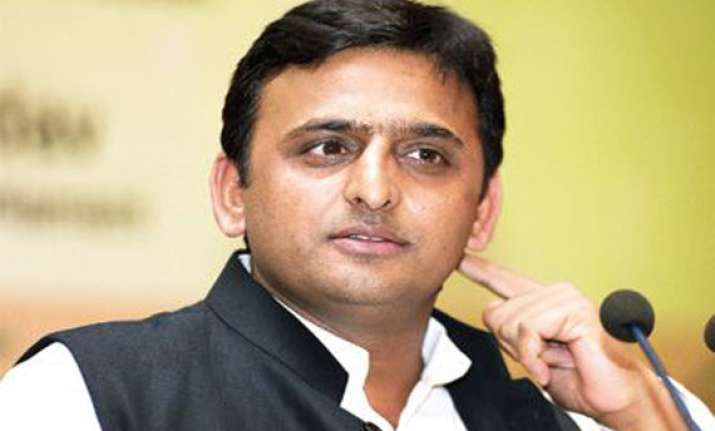 Badaun: Attacking his political opponents, Uttar Pradesh Chief Minister Akhilesh Yadav today said they might be ahead of Samajwadi Party in campaigning, but his party was way ahead of them in working for people.  "Those who are doing work are not seen on TV, but those who are doing no work are way ahead of us in campaigning," Akhilesh Yadav said addressing an election meeting in Binawar area in favour of his cousin and sitting MP Dharmendra Yadav here.
"Our party might be behind in campaigning but we are way ahead of them as far as our performance and achievements are concerned," Yadav said, adding that his party was busy in work while others surged ahead in campaigning, spending thousands of crores of rupees.
Talking to media persons at the helipad, Yadav said the parties which were ahead in campaigning would be pushed back by the people in elections and SP will win maximum seats in UP.
During the meeting, Yadav also attacked the BJP Prime Ministerial candidate Narendra Modi on his development claims, saying he talked about Gujarat model of development but he should tell everyone what it was.
Referring to Modi's statement over the sending of lions from Gujarat to UP, Yadav said, "We have been cheated... we were promised 10 lions, but got only six." Attacking BJP further, Yadav said, "If those raising slogans of religion and community on the dais adopt such paths, their path could be easier, but when they will mention their achievements they will face lots of problems.
Only Samajwadi Party can fight these communal forces," he said.  When questioned on Shahi Imam Ahmed Bukhari extending support to Congress, the Chief Minister refused to give a direct reply, saying, "Bukhari saheb is a respected person I will not say anything on him."