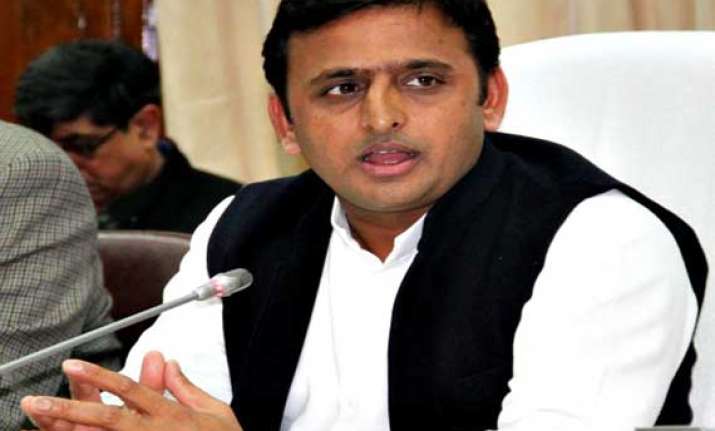 Jaunpur/Varanasi (UP): Uttar Pradesh Chief Minister Akhilesh Yadav today said the 'Modi fever' as being propagated by BJP will be given its due "treatment" in Uttar Pradesh by the youth members of Samajwadi Party.  
"The fever of (Narendra) Modi will be treated by youths of SP. This is being generated by the BJP but will not work here as people understand their divisive politics," Yadav said while addressing election meetings in Jaunpur and Varanasi.  Terming BJP as a "clever party", Yadav accused Modi of using religion by putting up Lord Ram's portrait in the backdrop at his Faizabad rally.
"The BJP people are raising issue of booth capturing.  They are making allegations against SP. But the fact is that SP is getting good response from the people for the works initiated by my government in past 2 years," he said.  
"The kind of schemes launched by SP government have not been initiated in Gujarat till now. The Gujarat model is being given by RSS and Bajrang Dal and it is of dividing India", Yadav alleged.