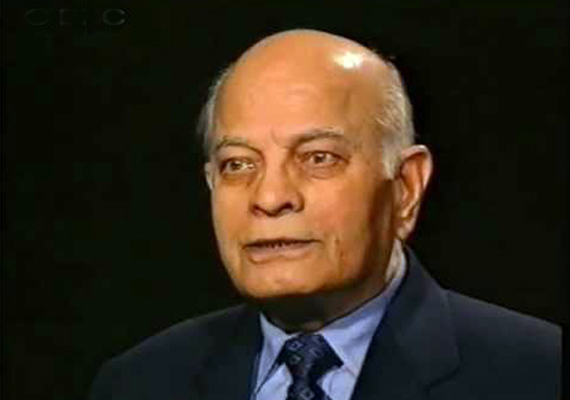 New Delhi, Oct 1: The mortal remains of Brajesh Mishra, the country's first National Security Adviser who died here on Friday, were consigned to flames here today in the presence of prominent leaders and bureaucrats.
The last rites were performed by his son Rakesh Mishra at the Lodhi Road electric crematorium.
84-year-old Mishra was suffering from coronary artery problem for some time. The cremation was done today as his son and daughter were in the United States at the time of his death.
Vice President Hamid Ansari, Congress chief Sonia Gandhi, Union Minister Farooq Abdullah, National Security Advisor Shivshankar Menon, former External Affairs Minister Natwar Singh and BJP leaders Arun Jaitley and Ravi Shankar Prasad were among the prominent personalities who attended the cremation.
Mishra's wife Pushpa, daughter Jyotsna and senior bureaucrats as well as his friends and relatives were present at the crematorium.
A career diplomat, Mishra was Principal Secretary to Prime Minister A B Vajpayee before he was appointed NSA and had played a crucial role in shaping the foreign policy initiatives of the NDA government and in the 1998 nuclear tests.
Mishra was believed to be the most powerful man in the PMO during Vajpayee's tenure and had also showed his dexterity as an able troubleshooter.
He was India's Permanent Representative in the United Nations and had retired as Secretary in the External Affairs Ministry.