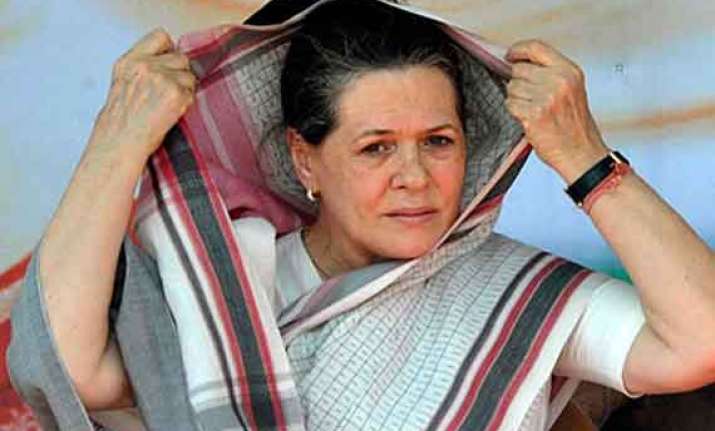 New Delhi: Amid the hustle-bustle of Lok Sabha polls, Congress chief Sonia Gandhi has disclosed loss of tax-free bonds worth Rs 10 lakh purchased from the Indian Railway Finance Corp.
Gandhi, who has listed these bonds among her assets and investments in the latest election affidavit, has also requested IRFC to issue duplicate certificate for these bonds.  
While filing nomination for Rae Bareli seat in Uttar Pradesh on April 2, Gandhi had disclosed assets worth over Rs 9 crore.
Out of them, she mentioned Rs 10 lakh worth IRFC bonds in the movable assets list.
In a public announcement published in newspapers, IRFC has now said that letters of allotment/bond certificates pertaining to 86th A Series tax-free bonds have been "reported lost" by Gandhi. As many as 1000 bonds worth Rs 10 lakh have been lost.