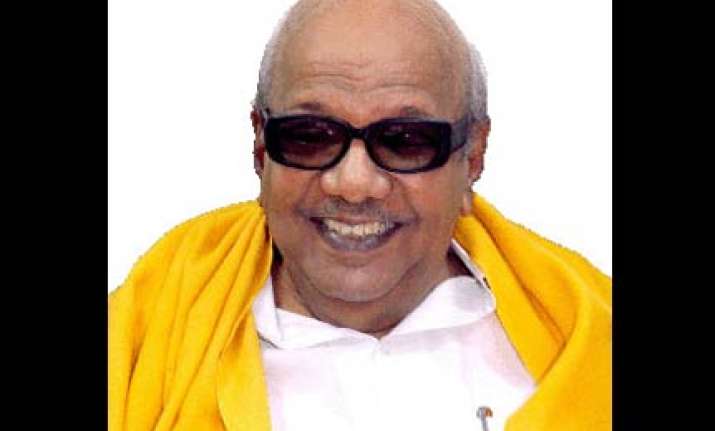 Tamil Nadu Chief minister M Karunanidhi on Sunday  alleged that certain political parties in the state had launched agitations against the DMK, as they were 'unable to tolerate the ruling party's growth'. 
It had become habitual for certain political parties to find fault with the actions and performance of the DMK as they could not tolerate the party's growth,he said,inaugurating the Kalaignar Arivalayam   the party headquarters for Villupuram district near in  Chennai . 
Referring to the criticism that the Rs 500 crore new complex for the state legislature and secretariat was not being built strong enough to last long, he said "Criticisms is always there for DMK. Whatever good work we do, there would be persons to find fault". "Let them continue to oppose us (and give us publicity) so that we can prosper,  he said, sarcastically. 
"They had even staged an agitation against setting up of a medical college in Villupuram, I was told and this only proves that they could not put up with our growth and people s support for our party," he said. 
His son and Deputy Chief Minister M K Stalin, who has been projected as his political heir, has been gaining popularity and support among the party and as well as public,he said. He cautioned party workers that people's support should not make them complacent and hope to win the March 27 (Pennagaram) assembly bye-elections easily. 
State Law Minister Duraimurugan opined that "DMK need not seek votes as people would voluntarily come forward and vote in favour of the DMK.I told him to work. I appeal to all of you to strive for the party s victory," he said. PTI