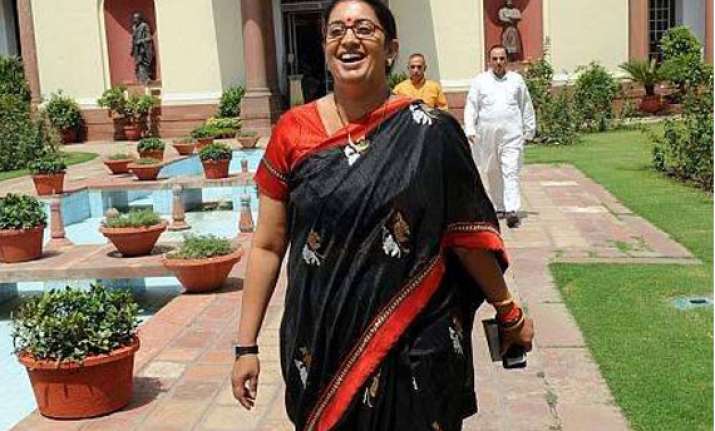 New Delhi: Smriti Irani's educational qualifications led to a full-blown war of words between the Congress and the BJP, as the former Wednesday intensified protest against an "undergraduate" being appointed human resource development minister whereas the BJP countered it with questions on Sonia Gandhi's academic background.
Congress spokesperson Abhishek Manu Singhvi said there is a need to debate the appropriateness of Irani being given a portfolio which had earlier been held by luminaries such as Maulana Abul Kalam Azad and senior politicians like Karan Singh, V.P. Singh and BJP's Murli Manohar Joshi.
Although BJP dubbed the Congress apprehension as "frustration" stemming out from "worst ever electoral defeat", Congress went on to claim the 38-year-old Irani lied about her degrees.
Singhvi said that in her affidavit when she was contesting the 2004 Lok Sabha election, Irani had mentioned her qualification as bachelors of arts (BA) which she passed in 1996 from Delhi University's school of correspondence, but in her affidavit for this year's Lok Sabha elections, mentioned her educational qualification as "Bachelor of Commerce Part I, School of Open Learning (Correspondence), University of Delhi - 1994."