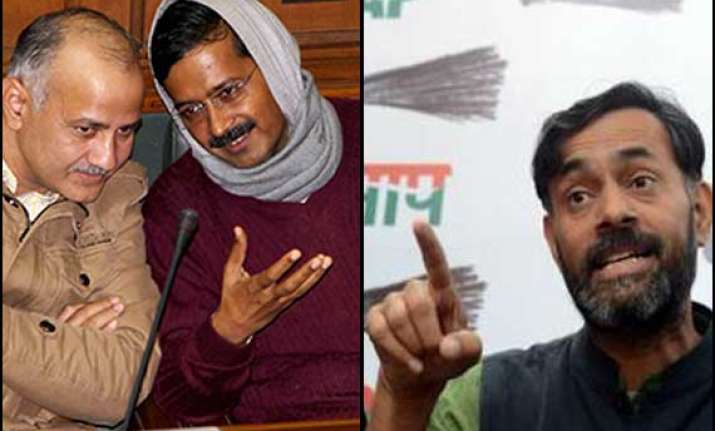 New Delhi: Differences in the top rung of Aam Aadmi Party have come to the fore with Manish Sisodia accusing Yogendra Yadav of targeting party chief Arvind Kejriwal and making internal matters public.
In a letter written in response to Yadav's email, Sisodia said, "Your (Yadav) broad allegations are Arvind (Kejriwal) does not listen to the suggestions of the PAC (Political Affairs Committee). I am surprised reading your email because till the time Arvind agreed with you, he was democratic."
Sisodia was referring to the recent row between Naveen Jaihind and Yadav after which Jaihind quit the National Executive and the latter the PAC membership.  
Yadav and Jaihind had unsuccessfully contested from Gurgaon and Rohtak Lok Sabha seats respectively. The former was the Haryana in-charge while the latter was the party's state convener.
Sisodia and Yadav were not immediately available for their comment.