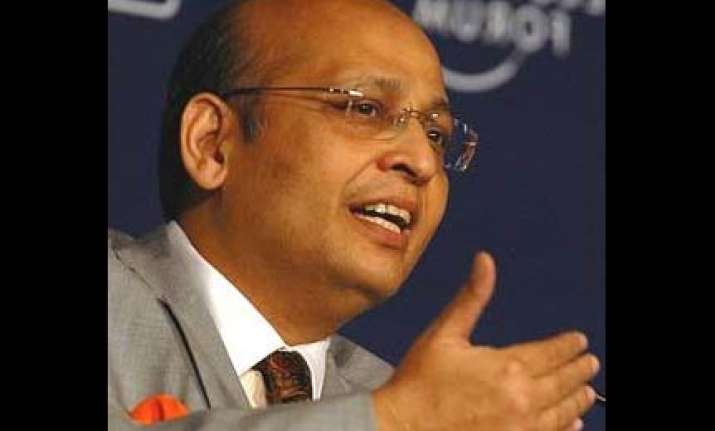 New Delhi: Annoyed with him for taking up the brief of Kerala's "lottery mafia", the Congress leadership on Wednesday benched Abhishek Singhvi as the party's spokesperson, reports Times of India. Asked if he was being laid off for the time being, party general secretary Janardan Dwivedi made it clear it was so.  
"Certain things are implied," Dwivedi remarked, stressing that the party had taken a "serious view" of Singhvi taking the brief of the lottery syndicate against whom the Kerala unit had campaigned.
When contacted, Singhvi said he would accept the party high command's decision unquestioningly. "I am and remain an obedient Congress soldier," he said adding that his conscience was clear.
Earlier, the party had publicly frowned upon Singhvi appearing for the lottery barons to oppose an ordinance which sought to impose higher taxes on lotteries run by states other than Kerala.
The announcement on Wednesday underlined the leadership's sullenness with the spokesman, and triggered speculation about Singhvi's continuation as chairman of the party's legal cell. Senior sources in the party refused to rule out the possibility of the lawyer, also a member of the Rajya Sabha, being asked to give up the other job as well. Singhvi, who had initially defended his decision to oppose the ordinance, returned the brief in the wake of a strong campaign by the Kerala unit insisting on his removal.
The decision to ground him suggests that neither his belated recusal nor the explanations that he offered have mollified the leadership.
The action on Wednesday came against the backdrop of CPM continuing to milk the embarrassment for the Congress. Party-controlled TV channel, Kairali, and daily Deshabhimani ran stories on how Singhvi had availed of the hospitality of the lottery operators, dubbing it as evidence of "hypocrisy" of a party that swears by the Gandhian values.  
The episode has been a godsend for CPM, widely seen as lagging far behind the Congress in the build-up to the state polls. Leaping upon the lose ball, the Marxists dragged Congress chief Sonia Gandhi into the line of fire, alleging that it was at her instance that Singhvi decided to play attorney for the controversial lottery operators.
Congressmen in Kerala are livid. Their campaign against the lottery syndicate had pushed the CPM government on the back-foot. The ordinance that Singhvi appeared against was seen as marking Congress's moral victory, something that would have, they thought, reinforced their edge over the CPM. Their immediate worry is about the fallout that the Singhvi episode may have on the forthcoming local elections. Congress state unit chief Ramesh Chennithala and former CM Oommen Chandy shot off a letter to party chief Sonia Gandhi demanding action against Singhvi.