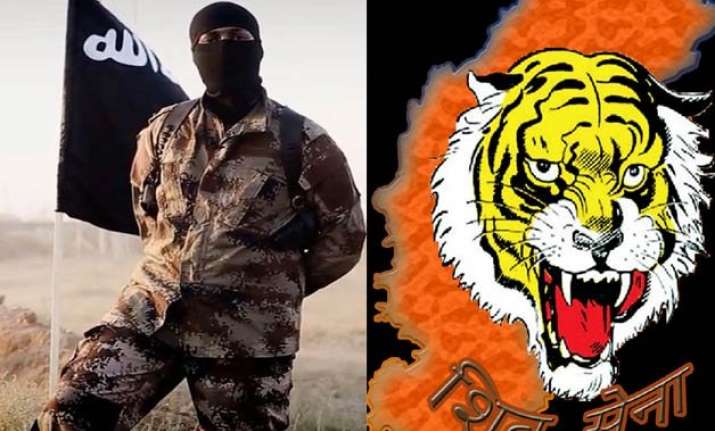 Mumbai: After arrest of several suspected ISIS operatives, Shiv Sena has urged Maharashtra Chief Minister Devendra Fadnavis to take concrete steps to stop the terror group from spreading its radical ideology.
The saffron party also urged for a strong political will on part of government while asserting that it is the responsibility of the state government to 'stop ISIS from turning India into Syria'.
In its mouthpiece Saamna, the right wing party marked caution that Islamic State has made Maharashtra its remote control from where it wants to expand in the entire nation.
"ISIS has deeply penetrated Maharashtra and it is a great threat for the state as well as for the nation. Their intention to raise the ISIS flags is an attempt to destabilize and create a sense of insecurity in Maharashtra. The Maharashtra Anti-Terror Squad (ATS), along with the National Investigation Agency (NIA) has arrested many suspects of ISIS in the state which is commendable," the editorial said.
Shiv Sena also cited the proactive action taken by Britain to curb the expansion of the deadly terror outfit.
"Even though many tolerant Indian Muslims are against the ISIS, still the attitude of the majority against the terrorist organisation is not clear. They have been raising their voice against the terror outfit but it is not enough. British Government has made it mandatory for the Muslim women to learn English. They have also been trying to prohibit religious teaching in Madarsas," it said.
The BJP allies in the state also said that despite Home Minister Rajnath Singh's assertion that the Indian Muslim community has not been affected from the ideology of the terror outfit, it is a fact that ISIS has become a huge threat for the nation.
Last week, Indian security agencies have arrested over a dozen of suspected ISIS operatives who were planning to launch terror attacks in several cities ahead of the Republic Day.