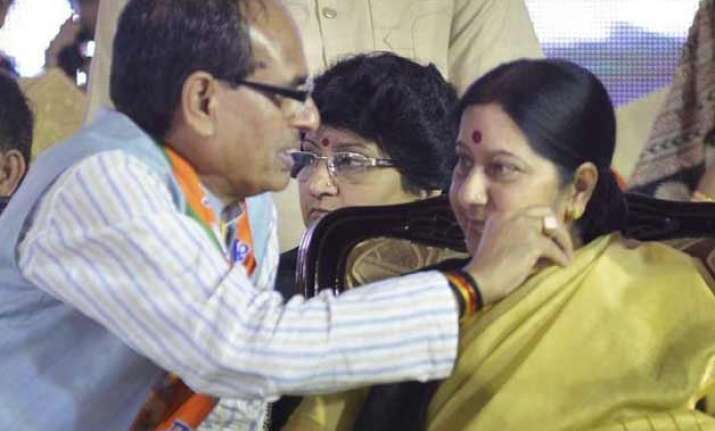 New Delhi : A day after recommending a CBI investigation into the Vyapam scam, Madhya Pradesh Chief Minister Shivraj Singh Chouhan will be in national capital for a few hours on Wednesday and is likely to meet senior party leaders, according to an official.
"The chief minister is expected to reach Delhi by 3 p.m. and will meet External Affairs Minister Sushma Swaraj. He will attend a meeting convened by the external affairs ministry to review preparations for the World Hindi Conference," a Madhya Pradesh government official told IANS.
He also said that chief minister is likely to return to Bhopal by late evening.
Meanwhile, the Madhya Pradesh High Court is likely to hear on Wednesday the petition filed by the state government seeking a probe by the Central Bureau of Investigation.
The Madhya Pradesh government on Tuesday filed an application seeking the transfer of the Vyapam scam probe to the CBI after demands from opposition parties and mounting pressure.
Chouhan, who had earlier dismissed demands for a central agency probe, on Tuesday took a dramatic U-turn and recommended a CBI probe into the raging scam.