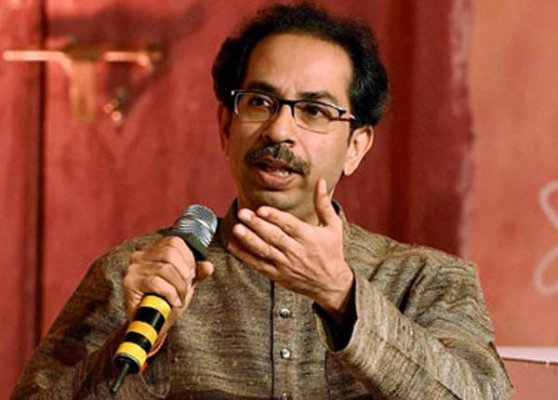 Mumbai: As the Bharatiya Janata Party (BJP) prepared for the inauguration of its first government in Maharashtra under Devendra Fadnavis on Friday, its estranged partner Shiv Sena has said it will announce its decision on whether it will be part of the BJP-led ministry on Thursday.
"We met Uddhav Thackeray ji and discussed the future course of action with him. The wait is over now, just one more day. We will announce our decision tomorrow," Sena MP Sanjay Raut told reporters on Wednesday after Sena chief Uddhav Thackeray held several rounds of talks with top party leaders during the day.
Also present in the huddle were senior Sena leaders Liladhar Dahake, Manohar Joshi, Diwakar Raote, Ramdas Kadam, Gajanan Kirtikar and Subhash Desai.
Sena sources said Uddhav himself will announce the party's 'final stand'.
"Discussions are on within the party. Uddhavji will take a final call (on whether to join the BJP-led ministry)," Sena spokesperson Neelam Gorhe told reporters earlier in the day outside Uddhav's residence 'Matoshree'. 
Both the BJP and Shiv Sena leaders had made conciliatory noises after Fadnavis, backed by Prime Minister Narendra Modi and BJP chief Amit Shah, was on Tuesday elected leader of the Legislature Party.
Talks between the two saffron parties for a tie-up were not formally on and sources in the BJP had said negotiations will resume only after the new government was sworn in. 
A top central BJP leader, when asked if there was any breakthrough in discussions with Sena on the latter's joining the government, said talks would resume only after the oath-taking ceremony on October 31.
"No talks (with Shiv Sena) are currently underway. Our whole focus is on making October 31 a grand success. We will resume talks only post that," he said on terms of anonymity.
Both parties had on Tuesday shown signs of a rapprochement with Shiv Sena MP and spokesman Sanjay Raut saying, "The blood group of BJP and Shiv Sena is the same."
He had rubbished media reports that Sena was demanding deputy CM's post and some key portfolios as pre-condition for a reunion between the former saffron allies. 
The BJP leadership has been insisting that Sena join the government but without any pre-conditions.  
Newly-appointed BJP general secretary in-charge of the state JP Nadda too indicated that the former allies could reunite when he said, "We want that Sena come with us. It is our desire. A positive result will emerge soon."