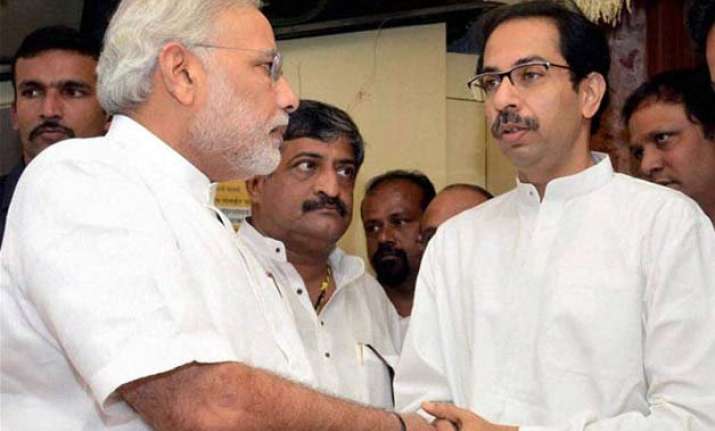 Mumbai: Seizing on Prime Minister Narendra Modi's poll promise of 'bigger than Rs 50,000-crore' financial package for Bihar, Shiv Sena president Uddhav Thackeray today said the special package should be extended on priority level to crisis-hit Maharashtra instead of the election-bound state.
"We do not have any problem with the financial package for Bihar. He should give it to all the states which need it. But the money needs to be given first where it is needed the most. Today farmers in Maharashtra are committing suicide because of drought. There is no rain here which has distressed farmers. They need help on priority. Special packages should be for crisis situations and not for elections," Thackeray told reporters here.
Modi, while kicking off the NDA's election campaign in Patna today, said politics had hurt the development of Bihar and added that the state would get a package bigger than the Rs 50,000-crore as announced earlier.
Referring to Radha Mohan Singh's controversial reply in the Parliament on the issue of farmer suicides, Thackeray said it was unfortunate that such a person was the Agriculture Minister, and Modi should take action against him.
"It is unfortunate for India that he (Radha Mohan Singh) is the Agriculture Minister. He does not understand the plight of farmers. The Prime Minister is capable of taking necessary action against him," Thackeray said.
The Minister's reply in the Parliament that dowry, love affairs and impotency are some of reasons for suicides in the rural belt has drawn severe criticism.
Taking a swipe at Maharashtra Chief Minister Devendra Fadnavis for refusing to waive the loans of farmers, the Sena president said if Fadnavis knew of better measures to rid the farmers of debts, he should use them.