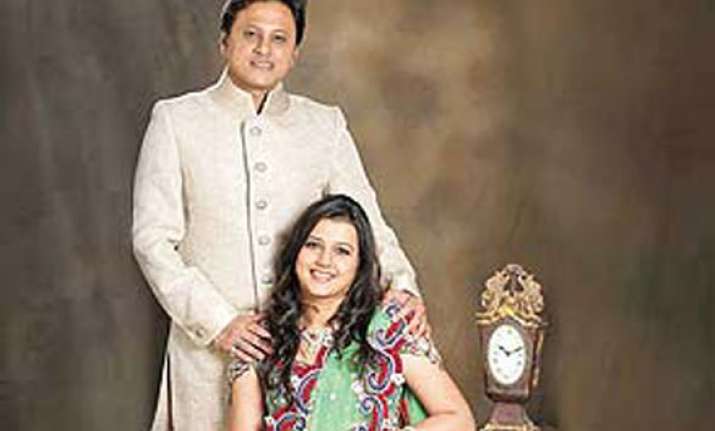 Mumbai, Feb 15: That he belongs to a party which has often slammed Valentine's Day celebrations, did not come in the way of a local Shiv Sena corporator who entered into wedlock on Valentine's Day in Mumbai on Thursday.
The Corporator from Borivli, Abhishek Ghosalkar, son of party MLA Vinod Ghosalkar, tied the knot with Tejasvee Darekar, an IT professional, in suburban Borivli on Thursday afternoon.
"This is an arranged marriage...The mahurat was good and so it happened that we are getting married on Valentine's Day," Abhishek told reporters in Mumbai.
The Sena MLA apparently zeroed in on February 14 for his son's wedding as it was Basant Panchami and an auspicious day, according to the Hindu calendar.
"This has nothing to do with Valentine's Day. The wedding took place as per the auspicious mahurat," a Sena functionary from Borivli said.
A few years ago, Shiv Sena carried out several protests and agitations against Valentine's Day celebrations and attacked couples and vandalised shops selling cards and bouquets.