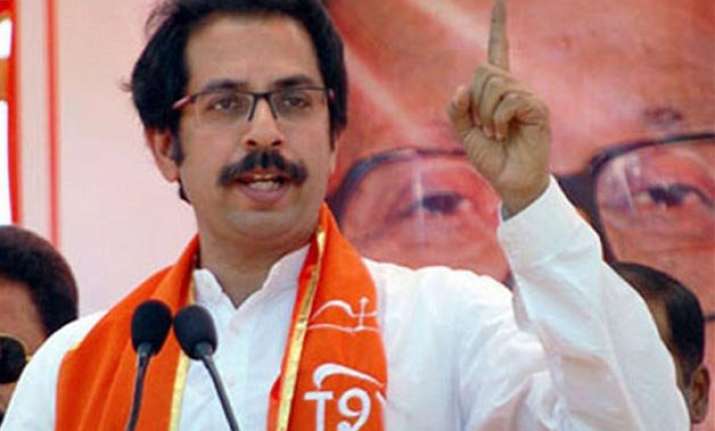 Mumbai: The Shiv Sena today took a jibe at its ally BJP over the loan waiver issue and said if farmers in Maharashtra still have to die in pain, then there was no need of a new dispensation in the state as it has done nothing to address their woes.
"The chief minister has refused to waive off the entire loans of farmers saying there is already huge debt on the government. The government thinks Maharashtra's condition will become like Greece if it makes additional expenditure.  The financial condition of the state is the result of the (misgovernance) previous regime," the Sena said in an edit in its mouthpiece 'Saamana'.
"The state is created with the hardwork of farmers, who have brought you (BJP) to power. If they have to keep dying in pain even now, what was the problem with the previous regime? The new government was chosen with the hope of a change.
People thought their lives will become happier. The government is the servant of the people and thus it cannot speak the language of destroying lives of people," the edit said.
The Sena said there is no rule which states that the new government has to follow the footsteps of the previous regime.
It further said befitting replies can be given on issues ranging from waiving loans to allegations of corruption against the government but the question is whether it has a foolproof plan in place for farmer problems.  
"The Opposition, who were thugs until yesterday have become saviours today. The truth is that they are deceptive and selfish. But we too were once in the Opposition. Our attitude towards the Opposition should be keeping this in mind. The question in about the lives of farmers. We can fight with the Opposition anytime in future too," the Sena said.