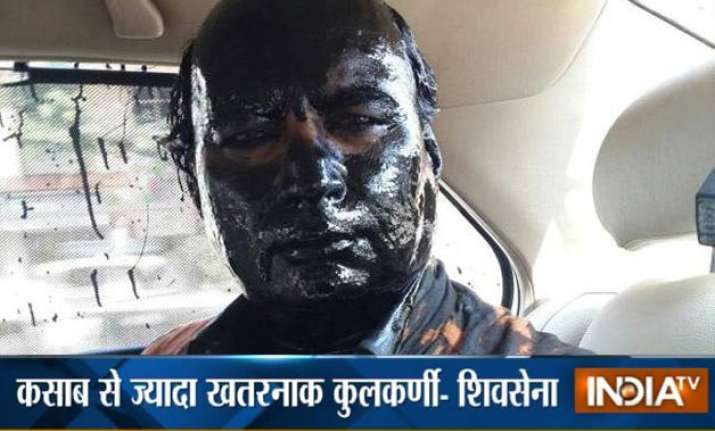 Mumbai: A day after smearing black ink on Sudheendra Kulkarni's face, Shiv Sena today described him as a 'lover of Pakistan' and compared him with 26/11 terrorist Ajmal Kasab.
"What is the need for Pakistan to send people like Kasab to carry out destructive activities in India, when persons like Kulkarni are present in the country?" the Shiv Sena mouthpiece 'Saamana' said.
The editorial said that people like Kulkarni have done what 'a hundred Kasabs' would not be able to do.
"The real threat to the country comes not from fanatic and extremist Muslims, but from people like Sudheendra Kulkarni," it said.
Senior Sena leader Sanjay Raut also lashed out at Kulkarni for organising book release event of former Pakistani foreign minister Khurshid Mahmood Kasuri in Mumbai.
Raut claimed that Kasuri had conducted a hate India campaign.
"We will continue to oppose Pakistan as long as it continues to attack India from across the border. This was the stand adopted by the late Balasaheb Thackeray. Under Uddhavji's leadership, the party will take the same stand," Raut said.
Meanwhile, all 6 Sena workers, who were arrested in connection with the paint attack on Kulkarni, have been granted bail.
Reports are also doing the rounds that Shiv Sena and BJP are on the verge of parting ways in Maharashtra in the wake of spat over Kulkarni ink attack incident.
It is believed that a section in the party is keen on snapping ties with the BJP without further delay in view of the latter's 'condescending style of behaviour'.