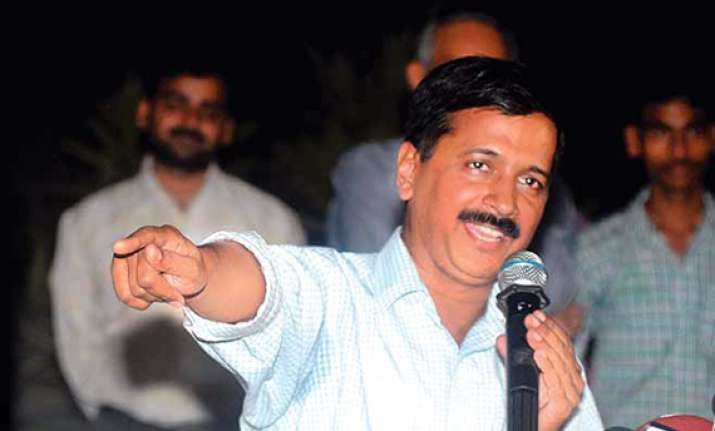 New Delhi:  Activist-turned-politician Arvind Kejriwal today gave an undertaking in a Delhi court that he will appear before it whenever required in a defamation case filed by Chief Minister Sheila Dikshit's political secretary for his alleged remarks against her during power tariff hike protests.
Chief Metropolitan Magistrate Sanjay Bansal passed the order releasing the Aam Aadmi Party (AAP) convener on the undertaking given by him after he refused to seek bail.  
Advocate Somnath Bharti, appearing for Kejriwal, said he stuck to his stand that he will not seek bail and furnish any personal or surety bond.
He said they have also adopted the same procedure in other cases lodged against him and other party members.
The counsel said Kejriwal has given a written undertaking to the court that he would abide by its orders and would appear as and when required.
The court fixed October 5 for hearing arguments on the issue of locus standi of complainant Pawan Khera, Political Secretary of Dikshit, in filing the case. 
The AAP convener is accused of defaming Dikshit by making "baseless" allegations against her last year in several protests on power tariff hike.
The court had earlier released Kejriwal till today on an undertaking that he would appear on every date of hearing after he refused to seek bail and furnish any personal or surety bond.
Kejriwal had opposed the complaint on the grounds that it has been filed by Khera and not by Dikshit herself.